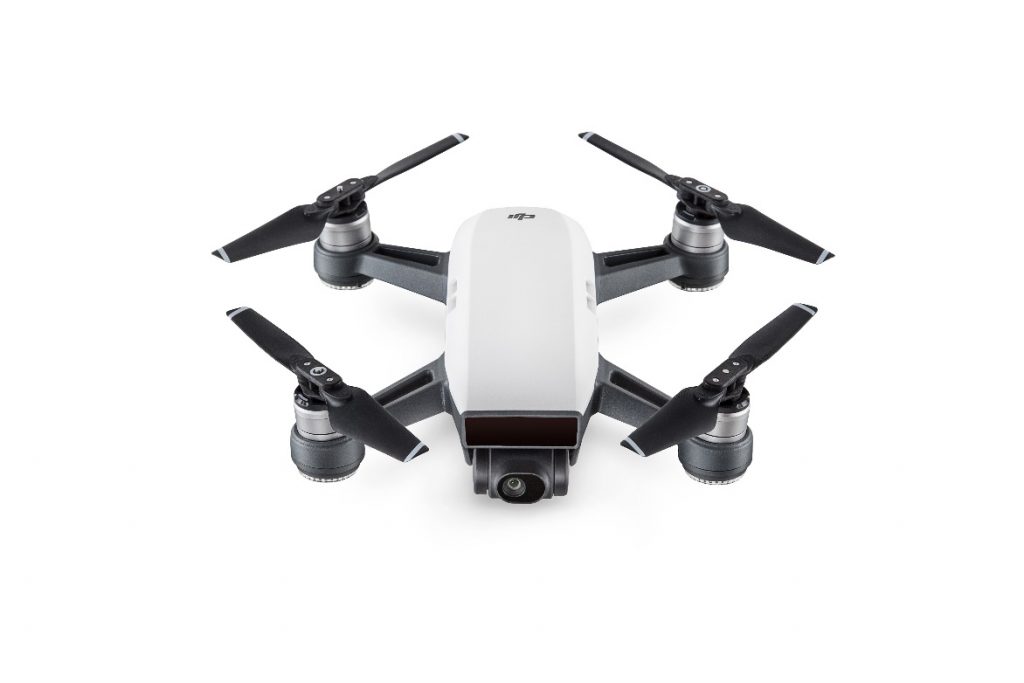 Quick Launch
With FaceAware, Spark lifts off from your hand by recognizing your face.1 It takes off and hovers in place within seconds of powering on.
Simple Control
Take amazing aerial photos using just hand gestures, without a remote controller or mobile device.1
Create with Ease
Intelligent Flight Modes and intuitive controls help you create cinematic aerial videos with just a few taps.
Edit and Share
The DJI GO 4 app features automatic editing templates and an array of filters. Quickly edit videos and share them straight to social media.
Key Features
Intelligent Flight Modes
QuickShot: Videos with a Tap
Let Spark take professional shots for you. QuickShots help you shoot amazing footage with cinematic composition.
TapFly: Flight at Your Fingertips
In TapFly mode, just envision your shot and Spark captures it for you. Tap your phone screen and Spark, using vision technology, flies in the direction of your tap or exactly where you tapped while actively sensing obstacles. Capture shot after shot with just your fingertips.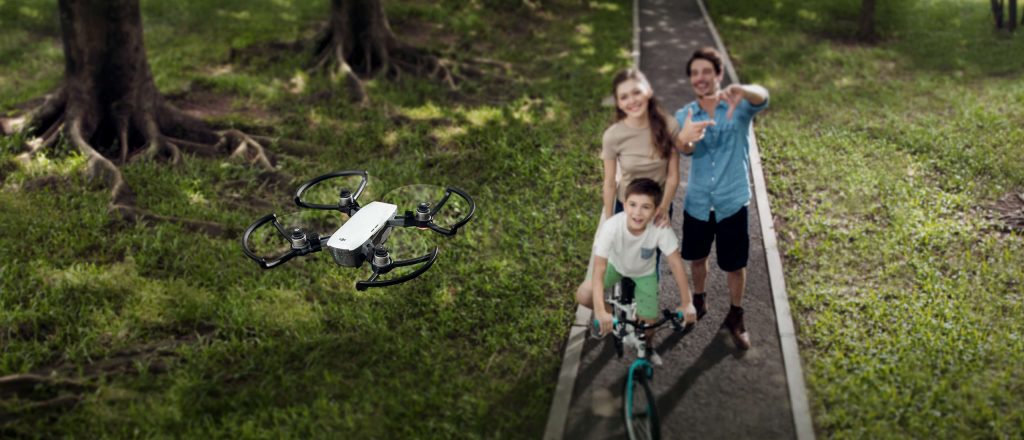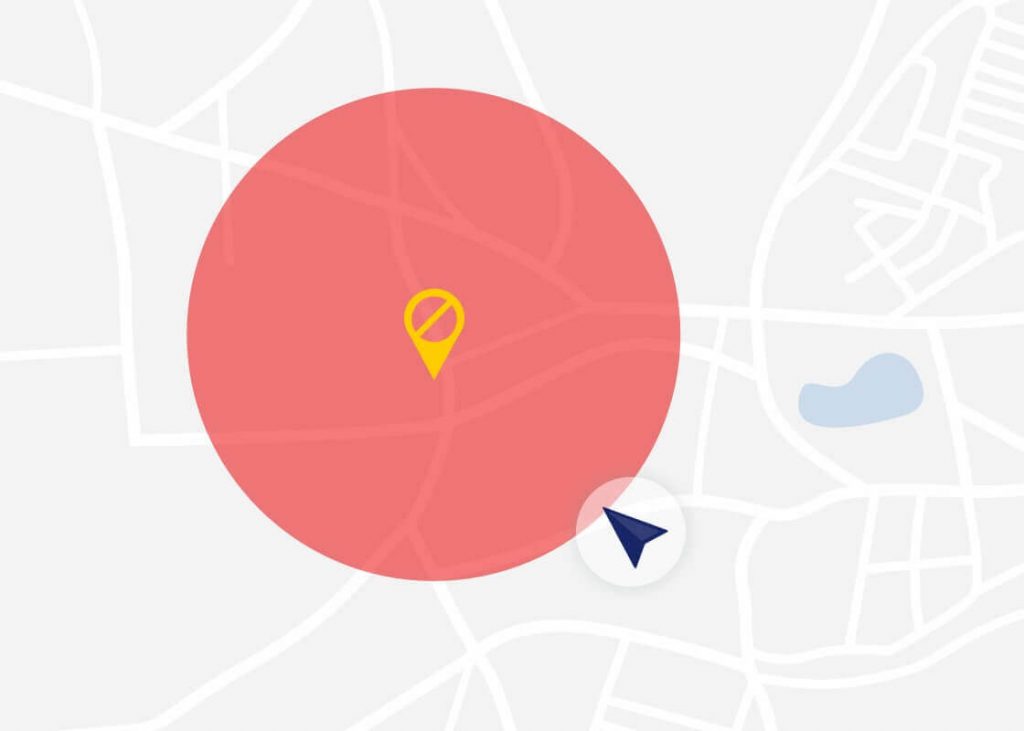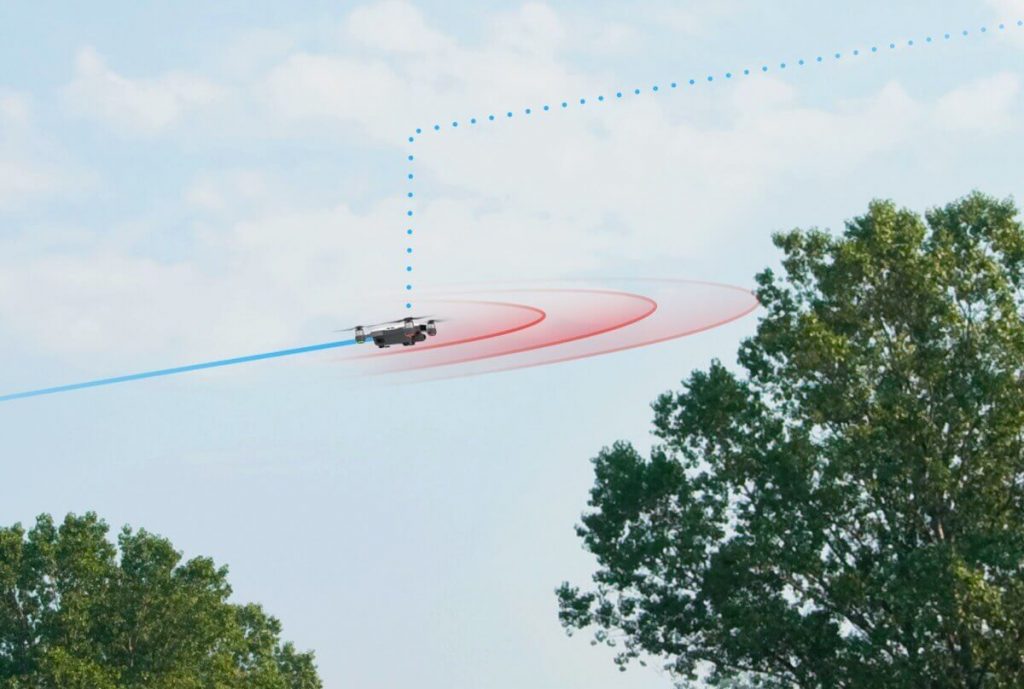 ActiveTrack: Stay on Target
With ActiveTrack, Spark automatically recognizes objects of different shapes and sizes then tracks them according to what they are and how fast they move. This makes tracking much easier and more reliable.
Trace
Track your target from in front or behind, or even circle around it.
Profile
Follow your subject from a fixed perspective.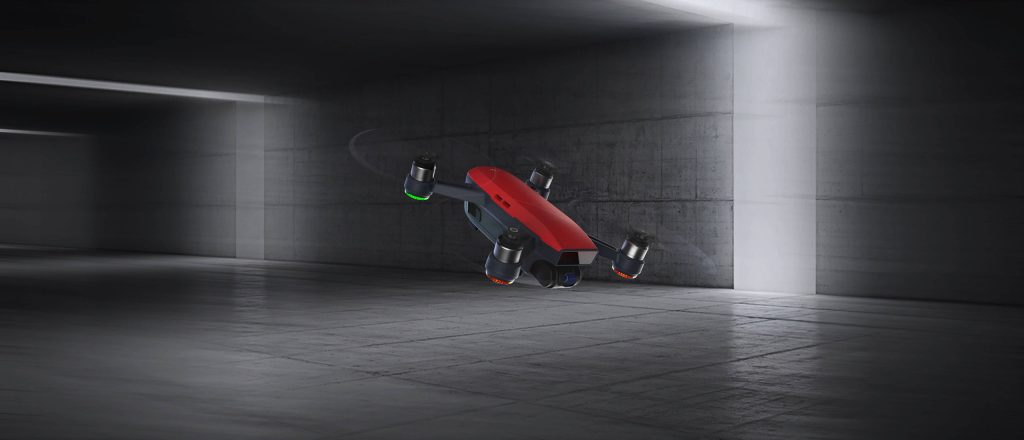 50 kph: Powerful Propulsion
2 km: HD Wi-Fi Video Transmissions
16 min: Max Flight Time
FPV Immersive Experience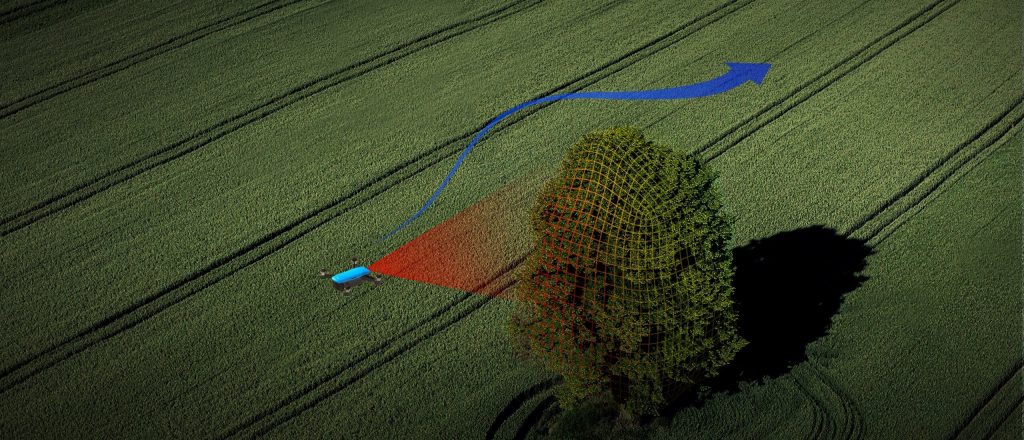 Flight Safety
FlightAutonomy: Enhanced Awareness
Spark's FlightAutonomy system includes the main camera, vision positioning system (VPS), 3D sensing system, dual-band GPS, high-precision inertial measurement unit, and 24 powerful computing cores. This allows Spark to hover accurately anywhere with VPS assistance at up to 98 ft (30 m), sense obstacles from up to 16 ft (5 m) away, and land safely.
Return to Home: Worry-Free Flight
Like all recent DJI drones, Spark can return to its home point automatically with sufficient GPS signal. If the battery gets too low, connection is lost, or you hit the Return to Home (RTH) button, Spark flies back to the preset home point while sensing obstacles in its path. Spark's downward-facing camera captures images of the area surrounding home point and references these images during RTH for a safe landing.
High-Performance Camera
Mechanical Gimbal Stabilization: Shake-Free Shots
Spark's 2-axis mechanical gimbal and UltraSmooth technology dramatically reduce shake and rolling shutter effect, keeping shots stable and detailed.
Powerful Lens: Capture the World
All Spark images are consistently sharp and vivid with very little color aberration and distortion. Spark's camera has an f/2.6 wide-angle lens with a 25 mm equivalent focal length. Five elements are arranged into a single group that fit into a compressed frame.
1/2.3'' Sensor: Record More Details
Small and compact, Spark's camera features a 1/2.3 inch CMOS sensor, allowing you to shoot stabilized video at 1080p and stills at 12 MP. Larger pixels mean Spark is acutely sensitive to light and records colors precisely.